Scientific Visualization
DMD/ART 3998-004 - Variable Topics
University of Connecticut
Course design
Anna Lindemann + ALISON Paul
Professors for FALL 2017
Anna Lindemann + Alison Paul

Professors for FALL 2018
Anna Lindemann + VIRGE KASK
DMD 3205 - History of Animation
University of Connecticut
Course design
Digital Media & Design Department
With modifications by Anna Lindemann
Professor
Anna Lindemann
2017 DMD BFA DEgree Exhibition
University of Connecticut
Exhibiting DMD BFA Students
Lilly Birk
Jared Fischler
Erin Kaminski
Brandon Lopes
Sara Mae Prentice
Cindy Recinos
Justin Nicoletti
Main Faculty Advisor
Anna Lindemann
Honors Thesis Advising
University of Connecticut
Advisee
Zachary weinberg
Advisor
Anna Lindemann
"A Confectionary Analogy" by Zachary Weinberg
This infographic film provides a friendly and entertaining way for adolescents and their families to understand different sexual orientations.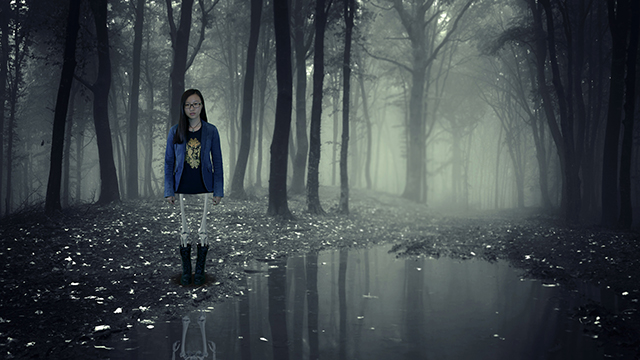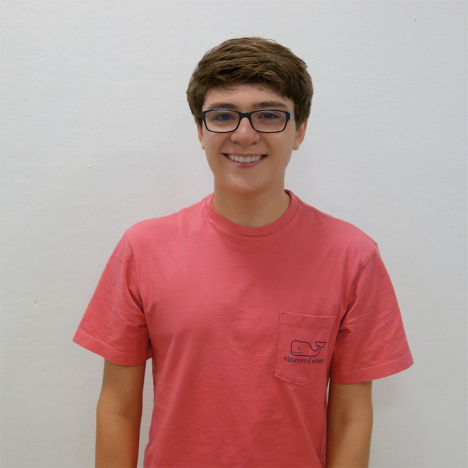 DMD 1000 - Digital Foundation
University of Connecticut

Course Design
Digital Media & Design Department
With Modifications by Anna Lindemann

Professor
Anna Lindemann
ArtScience Prize


LEAD MENTOR
ANNA Lindemann
2015 ArtScience Innovation Workshop - Biodiversity Theme
Class Design and Mentoring
Anna Lindemann and Megan McLean
2013 - 2014 Energy of the Future Theme - 3 Classes

Class DESIGN and MENTORING
ANNA LINDEMANN AND LIZZ VALENTIN
2013 - 2014 ENERGY OF THE FUTURE THEME - 1 CLASS
Snowden International School
CLASS DESIGN AND MENTORING
ANNA LINDEMANN AND MATT MICARI
2012-2013 Synthetic Biology Theme - 4 Classes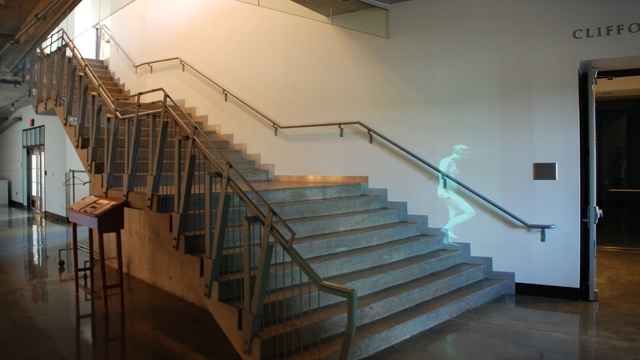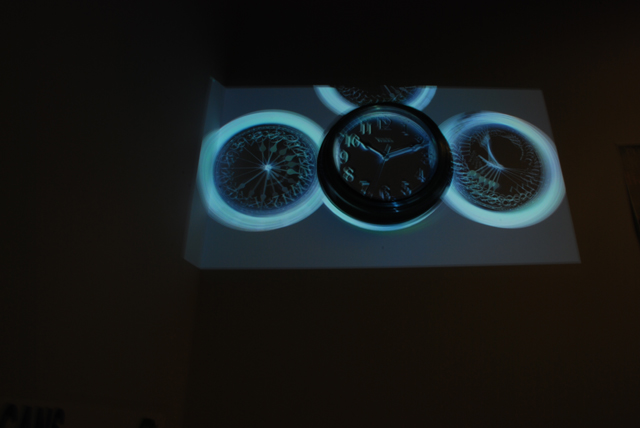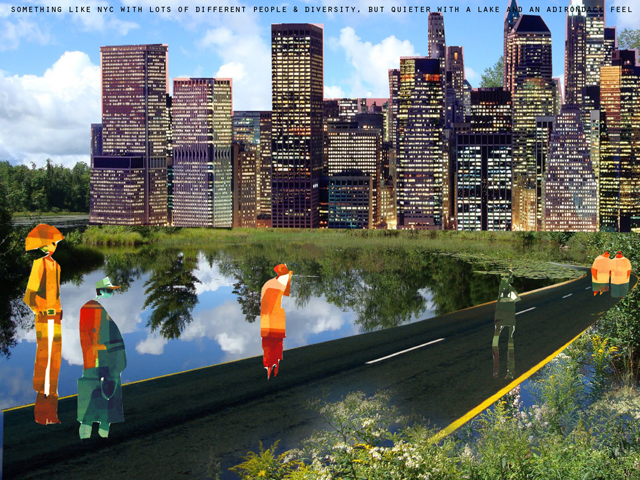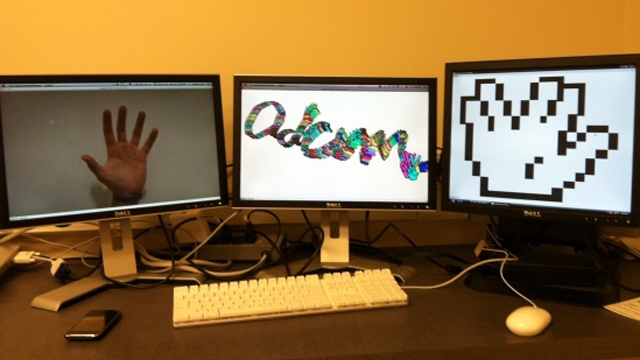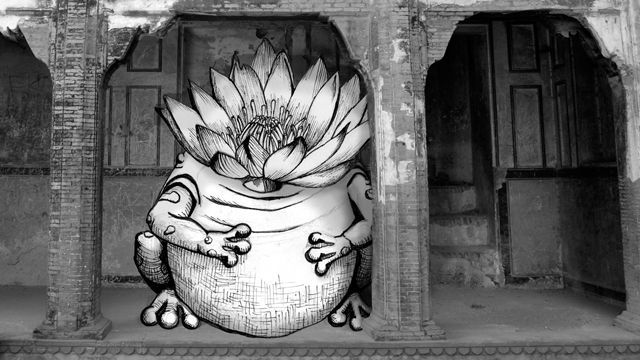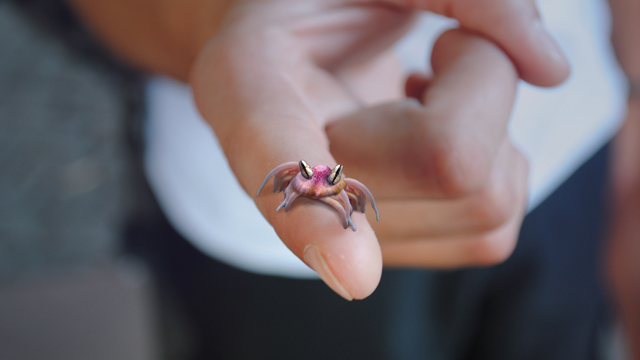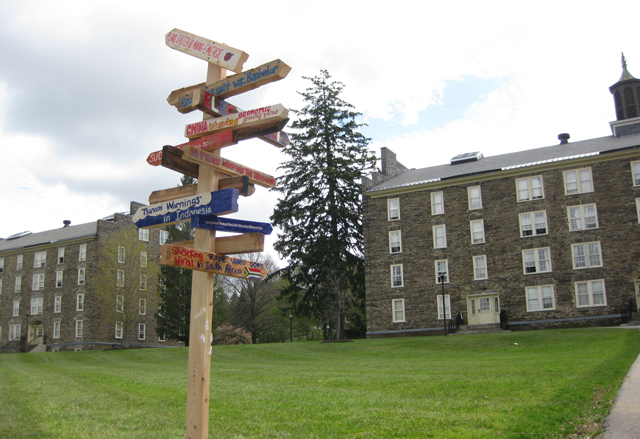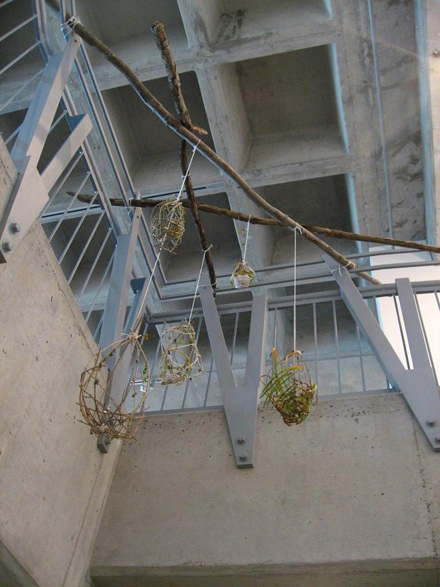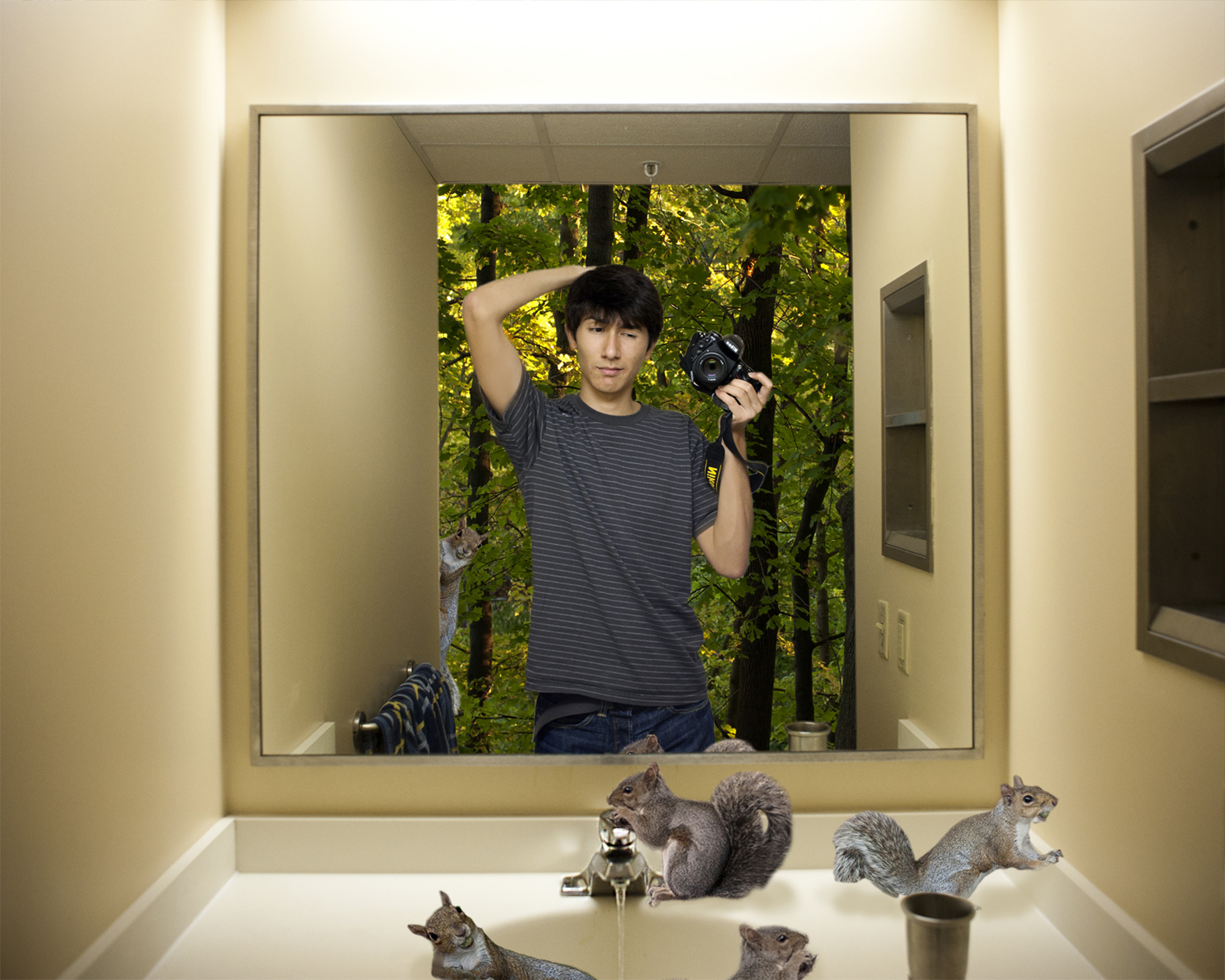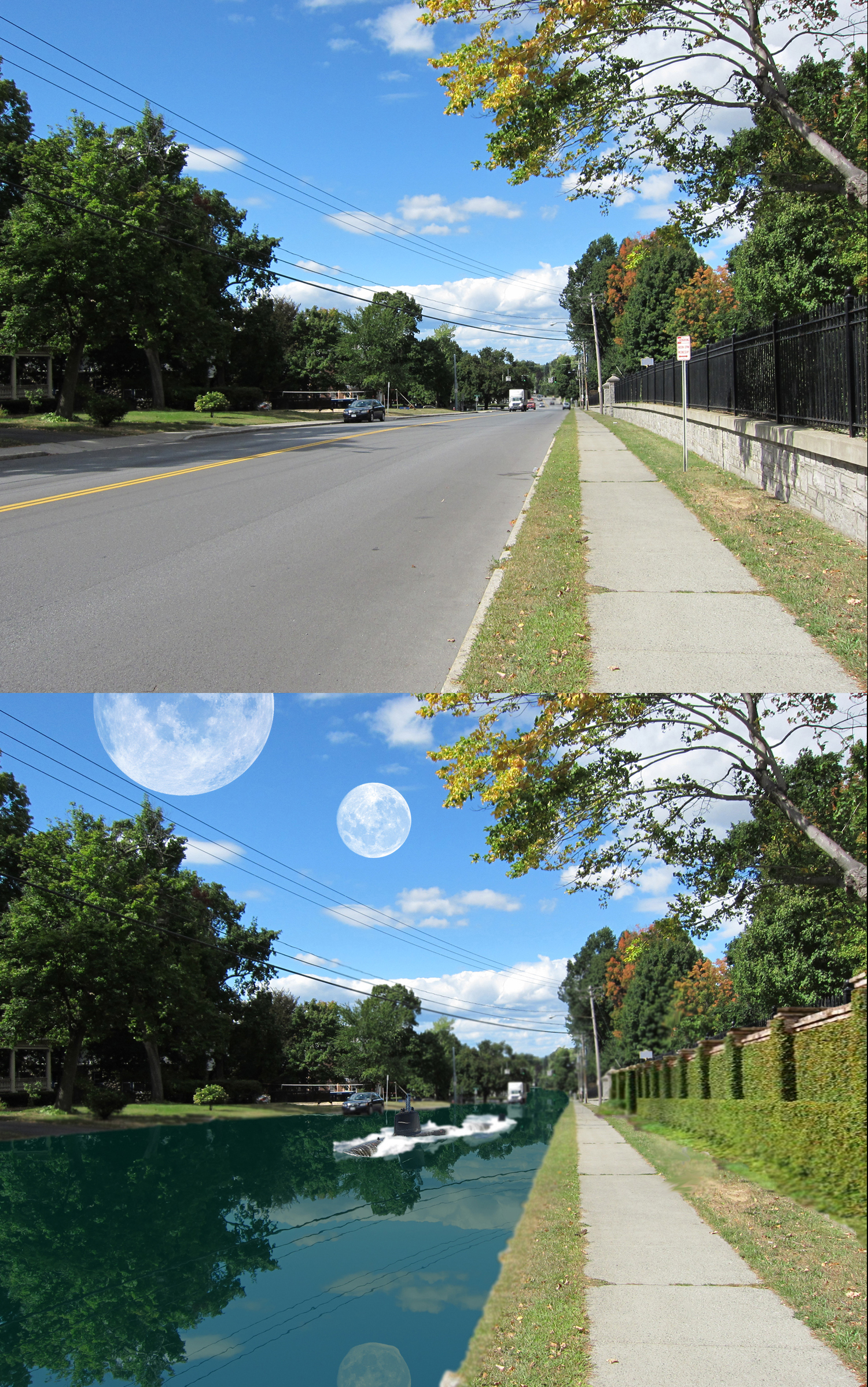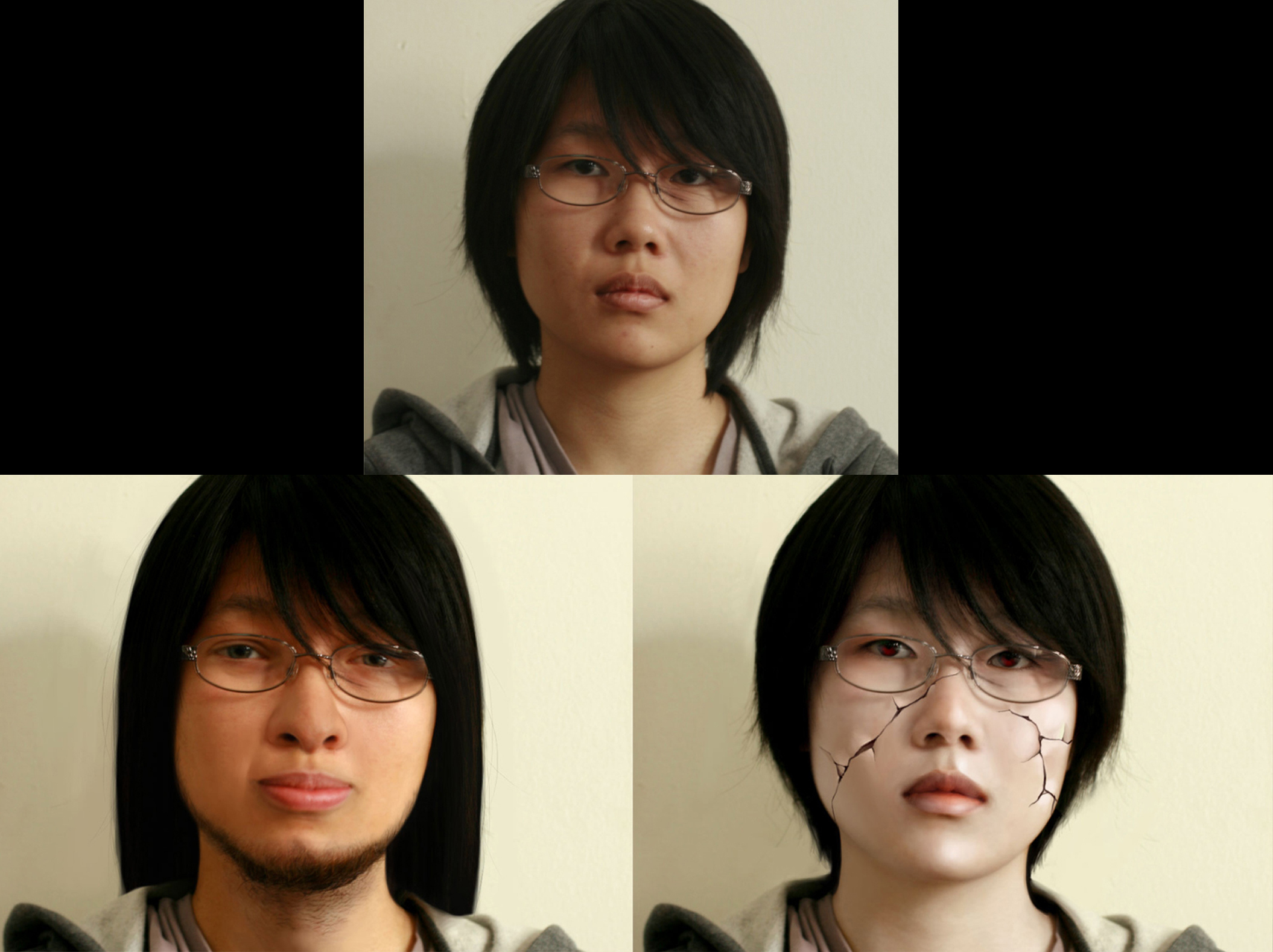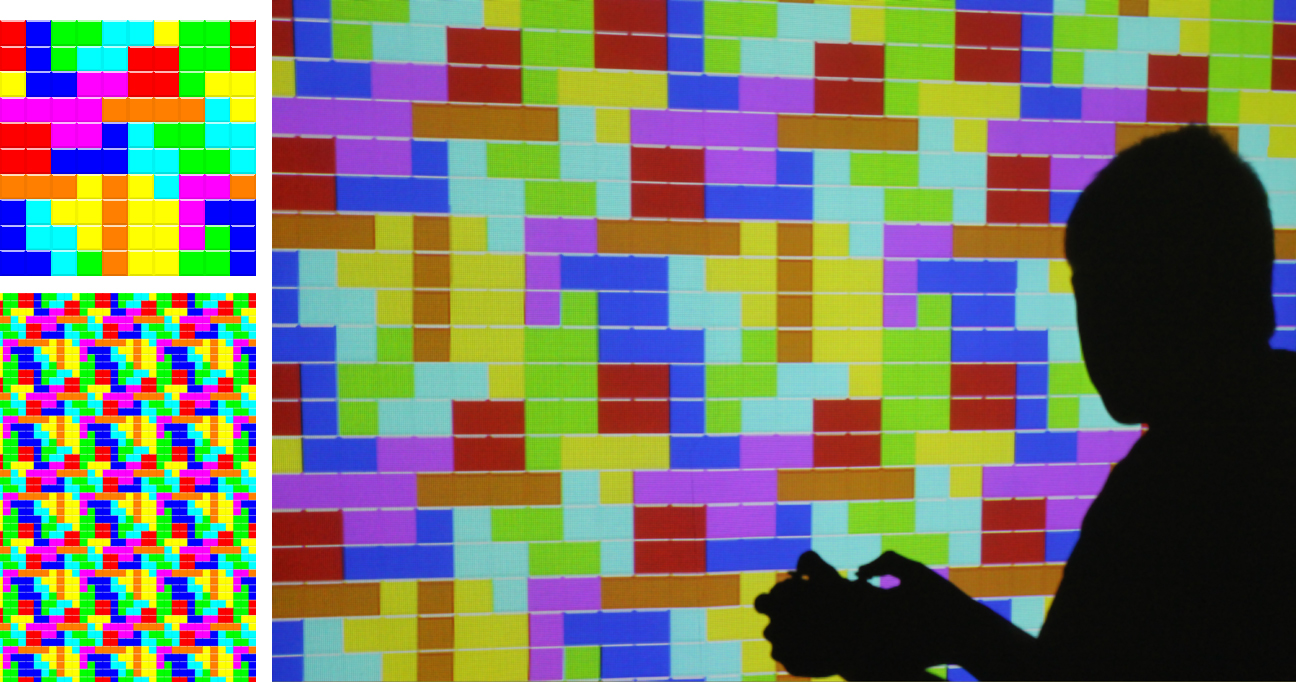 Arts 1020 - Media Studio: Imaging
Rensselaer Polytechnic Institute
Course Design
Kathleen Ruiz
Professor
Mindy McDaniel
Teaching Assistant - 2 sections in Fall 2010, 2 sections in Spring 2011
Anna Lindemann
Select Student Evaluations of Teaching
DMD 3998 - Animating SCIENCE
Select responses to anonymous Student Evaluations of Teaching
"I loved taking this class with Anna. Her enthusiasm fro science in turn amplified my own thoughts about science and how this field of animation is so important to other areas of discipline. I think that as a part of this program they mention that one can do work for other disciplines and that's why its important to be well rounded, but this shows that importance directly which I think is a very important aspect for DMD to take advantage of."
"Great Teacher,,,,very motivating and has very good instructional abilities."
"The collaboration with other departments was a great way to learn and made for interesting projects."
"Anna was a pleasure to work with and stimulated student interest in the subjects. She gave students the inspiration needed to delve into the topics at hand while also providing ample feedback and encouragement of exploration, while still steering students back to the course schedule as needed. For the inaugural semester of a course, Anna did a great job!"
DMD 2200 - MOTION GRAPHICS 1
UNIVERSITY OF CONNECTICUT
Select responses to the anonymous, Student Evaluation of Teaching prompt:
What was the most positive aspect of the way in which this instructor taught this course?
"Anna is a very positive instructor with a lot to give. She's genuinely interested in her students."
"Anna made learning the course material fun and interesting. There were a few times when I didn't understand what to do, but I pulled through with her help."
"The professor really got all the students involved in critiquing in a supportive and helpful way. She brings out the best in her students and encourages students to pursue motion graphics in a way most relevant to their interests."
"The most positive way that Anna taught this course was how she went out of her way to teach students who may have gotten confused or lost. She was willing to re-explain to students what was confusing and made sure everyone understood the material. She always went around to check and make sure each and every student understood what she showed us after her lessons."
"Professor Lindemann placed a lot of emphasis on students noticing motion graphics techniques in the videos we see outside of class, and the class would frequently cite examples throughout the course. She encouraged students to look at motion graphics in new ways to communicate ideas. She organized the course's framework well and I feel her readymade class demos were effective in giving students much-needed practice."
"I REALLY enjoyed the collaboration with the print shop, it was my favorite assignment. I feel like that assignment allowed us to worry only about the animation, not the art, so we made better-than-usual animations. I also feel like it helped that we felt like we owed it to the print artists to do a good job. I think this would have been a good mid-term project."
"The instructor taught the course in a very organized manner. Honestly, this was a course with some of the most effective organization that I've had (and it worked out very well too in accomplishing learning goals)."
Select responses to the anonymous, Student Evaluation of Teaching prompt:
Please write any comments you have about the course or course materials.
"Classes like this have a huge variety of skill sets, I thought Anna did very well to accommodate both those well versed in animation and those who were very new to it."
"Professor Anna Lindemann should just continue being passionate and amazing as she is, I have learned so much by being a part of this class and for that I am grateful and excited to challenge myself even more!"
"Loved this course and all the things I learned in it"
DMD 1030 - ANIMATION LAB
UNIVERSITY OF CONNECTICUT
Select responses to the anonymous, Student Evaluation of Teaching prompt:
"What was the most positive aspect of the way in which this instructor taught this course?"
"She was very kind to all and what we learned was very interesting."
"Very open to helping and student feedback."
"Helpful, enthusiastic, knowledgeable about the subject."
"She was good at answering questions and making herself available."
"Presented everything clearly and in a positive manner."
DMD 1000 - DIGITAL FOUNDATION
UNIVERSITY OF CONNECTICUT
Select responses to the anonymous, Student Evaluation of Teaching prompt:
"What was the most positive aspect of the way in which this instructor taught this course?"
"She explained everything really well and always paused to ask if anyone had questions before moving onto the next step. Also, I can tell she cared a lot about each student's personal growth, as we had scheduled individual meetings with her throughout the year and gave a lot of feedback on our assignments. Professor Lindemann also seems really enthusiastic to teach."
"She always seemed excited to teach us."
"Enthusiastic about subject, professional, treats everyone well and fairly."
"The instructor was very accessible to students and had many office hours to help out with any problems in class or with homework assignments."
"Very friendly and open to student input and questions, made assignments open-ended to inspire creativity."
"Kind, helpful, energetic and enthusiastic. Knew the material well."
ARTS 302 - DIGITAL STUDIO II
COLGATE UNIVERSITY
Select responses to the anonymous, online survey prompt:
What were the strengths and weaknesses of the Digital Studio 2 course and in what ways did Digital Studio 2 succeed or not succeed in "providing a framework for students to gain independence in developing and executing creative work using digital tools"?
"This course was nice because we had so much time to work independently and move at our own pace. I think this format should stay for the next time this course is taught."
"THIS IS WHAT A 300 LEVEL COURSE SHOULD BE
We know enough and are passionate enough to be self directed and create good work. We don't need to be lectured to or work through drills. Information which we don't know we can find, or we can ask. I learned more doing this project then in all the other studio courses I've taken at Colgate combined. I learned more from this project then i did in my art thesis. The chance to finally do what I have always wanted to. This is such a special course at Colgate... a rare chance when students are allowed to explore their passion without criticism or friction from the faculty.
My biggest regret is that I didn't do this as a thesis. I would love nothing more then to spend 20hrs a week animating in maya and adobe.
You can't learn the real software unless you are given time to play with it. The chance to mess around with adobe in this class was wonderful. I only wish I could have taken the time to do more."
"STRENGTHS:
- Taught me the complications of creating a large scale project, and not just little simple ones you can do in 2 or 3 weeks.
-Succeeded in giving me a greater appreciation of Digital Artworks
WEAKNESS:
- The freedom to move along at your pace, I had never done anything like this so I did not know how complicated it would be. Although this is not only on the class I take some personal responsibility, but I would have loved a little more demand of what needed to be done when."
ARTS 201 - DIGITAL STUDIO I
COLGATE UNIVERSITY
Select responses to the anonymous, online survey prompt:
What did you find to be the strengths and weaknesses of the Digital Studio I course?
"...Overall this has been the best studio course I have ever taken, and I've taken just about every studio course at Colgate. This course is phenomenal and I highly recommend it to any student interesting [sic] in pursuing art, but frustrated by the limitations of traditional media...Thank you for the best course I've had at Colgate."
" There were many strengths within the course. The first being that I learned foundational skills that will be extremely useful in the social media, digital marketing sphere. Many of the companies I am looking to work for require knowledge of Photoshop and Illustrator of which I am now familiar. This course also gave me great background knowledge and insight into the types of things that helped spur the digital movement. The artists projects were a fun way to get to know some of the people who are developing digital art currently. I think that any way you slice it this class is going to be very difficult to teach. Each of the programs we learned to work with are very intricate and can do a lot, and we are only touching the tip of the ice berg. However while there are a lot of things to know about the programs Professor Lindemann was great at teaching them to us. I also really enjoyed the breakup of the readings, they became a great starting point for each of our new assignments I don't think I would feel comfortable calling things the weaknesses of the course but there are a few things that I would do to improve for next semester. I think it would be best if for each project there was one day devoted to in class work on the projects. My most successful projects were the ones that I was able to ask Professor Lindemann for help directly during the class period. Another aspect to improve on which I am not sure how this could be done is class participation. For our class unfortunately not that many people were willing to participate which sometimes made conversations more difficult. However overall I really enjoyed this class. I learned a lot and being able to learn these skills from someone who is extremely knowledgeable rather than a textbook was great (was my only other option to learn before graduating if I didn't get into this class). While I may not be producing a chimeric creature, I will certainly be able to make a fancy Photoshop poster for my events!"
"I think that the class was really interesting. I learned a lot and had a great time learning new programs and creating different types of artwork. I don't think there were any weaknesses in the course."
Select responses to the anonymous, online survey prompt:
What were the strengths and weaknesses of Professor Anna Lindemann?
"Prof. Lindemann is very knowledgeable and her expertise was very valuable when learning these new, complex digital art computer programs."
"Her strengths are that she is very helpful and patient. She takes her time and explains different techniques with students. I do not think she has a weakness."
"Professor Lindemann was very helpful throughout the semester. Although she sometimes moved a little too quickly, she was very helpful if you asked her questions. I understand that she has to move quickly though due to the amount of material that needs to be covered for each program. I thought it was very helpful when she came in for extra office hours on Friday as I got most of my projects done during these time periods."
"Prof. Lindemann is very knowledgeable and her expertise was very valuable when learning these new, complex digital art computer programs."
"I don't have any complaints. She was very helpful and understanding. When we discussed our project ideas, she met them with enthusiasm. She graded based on individual ability. I enjoyed this class very much!"
"Strengths: well-organized, adjusted methods of teaching computer programs (by creating interactive learning methods/activities) after class had been stagnating, kind and understanding. Weaknesses: Class sessions were often pretty dry, but I understand that may come with the territory."
ARTS 1020 - MEDIA STUDIO: IMAGING
RENSSELAER POLYTECHNIC INSTITUTE
Select responses to the anonymous, online evaluation prompt:
Please evaluate your TA for the course. What are your TA's strengths and weaknesses, and in what ways might her teaching be improved?
"Anna is an amazing TA! Very helpful throughout the entire semester. No complaints."
"My TA was also very passionate and very knowledgeable about all the programs and techniques we used. She gave lots of helpful feedback and was very encouraging throughout the whole class."
"My TA is very involved and knows a lot about the Adobe products we use throughout the semester. She's also very animated about both her own and our work which is nice to positive reinforcement for a project that perhaps we (the creator of that project) don't feel as strongly about. "
"She has a great knowledge of all the programs we use in this course and gives great feedback on assignments and in-progress work."
"My TA was always able to help when I had a question and was even able to help strengthen my ideas for my project. It was nice to have a TA in studio because it takes the pressure off of having a professor, the TA is more on our level."
"Anna is helpful and a good TA."
"Very friendly and approachable, looking out for the students' best interests, willing to help. Always has input for our (bi)weekly assignments."
"TA was great. She was friendly, explained going through the software slowly and clearly. I liked how she always started off the class talking about what events were coming up because that was helpful for deciding on what events to go to. I don't really have a weakness for her."
"Anna Lindemann has been a helpful and instructive TA."
"My TA did a very good job. Kept class interesting while still getting all the information to us."
"A+, that's my assessment. :P"